Divorce
The honest counsel you need during a dissolution of marriage
Divorce can be a stressful experience for everyone involved. The divorce lawyers at Rogers & Coe in West Memphis offer wise counsel to help you navigate your way to the best possible agreement with your ex-spouse. Our knowledgeable lawyers listen carefully to your concerns and help you craft an agreement that meets your needs and desires. By working with a legal team that's focused on results, you can rest easy knowing that you'll move on successfully after your divorce.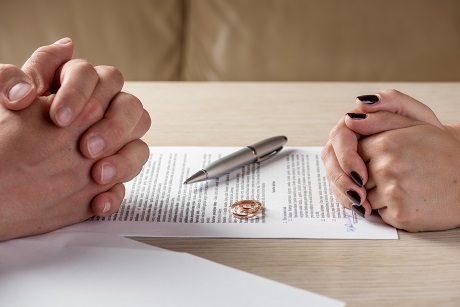 Divorce comes with a range of concerns
There are many things to think about when going through a divorce. You may worry that your children's needs won't be met.  You may have other financial concerns. We can help with the following:
Child custody and support. A divorce should not jeopardize your kids' futures. By working with our

child custody lawyers

, you can reach fair custody and child support agreements that leave you and your children in a good position for the years ahead.

Alimony and spousal support. You also shouldn't suffer personally after a divorce. Through spousal support, also known as alimony, you can receive regular payments from your ex-spouse so you can continue to live comfortably.

Division of property. Any assets or property acquired during a marriage should be distributed equitably after a divorce. We guide you through the process of claiming the property you rightfully deserve.
Get results from working with our family law attorneys
When you work with us, we meet with you personally to discuss your needs and goals, and we follow through with a clear plan of action. Our attorneys help you gather the information and records you need for a settlement, and we are willing to go to court if needed. Trust in our more than 70 years of experience to get results for you and your loved ones.
Speak with a reliable West Memphis divorce attorney today
If you need legal help during your divorce, contact the skilled family attorneys at Rogers & Coe . Call us now at 870-551-3554 or contact us online to get started. We serve families throughout Crittenden County from our office in West Memphis, Arkansas.